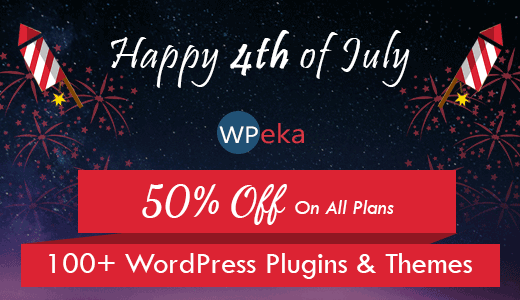 A limited time offer for 4th July by our partner site WPeka Club
WPeka Club- the extending store of WordPress Themes and Plugins. Access to over 100 WordPress Prodcuts with an extension of 4 new products every month.
4th July Discount Details:
Get WPeka Club Membership plans at Flat 50% off.
Coupon Code WPEKA04JULY50
Offer valid until 8th July, 2015